Original Unique U-Glider Drone EPO 1500mm Wingspan PNP RC Airplane Aircraft Glider with folding Propeller
The U-Glider is an exceptionally stable flyer and great fun to fly. Easy to assemble and amazing to fly, The pre-installed motor, ESC servo and propeller offer high speed or gliding around gracefully on the breeze only needing throttle to gain altitude. the U-Glider is perfect for the discerning RC glider pilot who is looking for a high performance model that won't break the bank.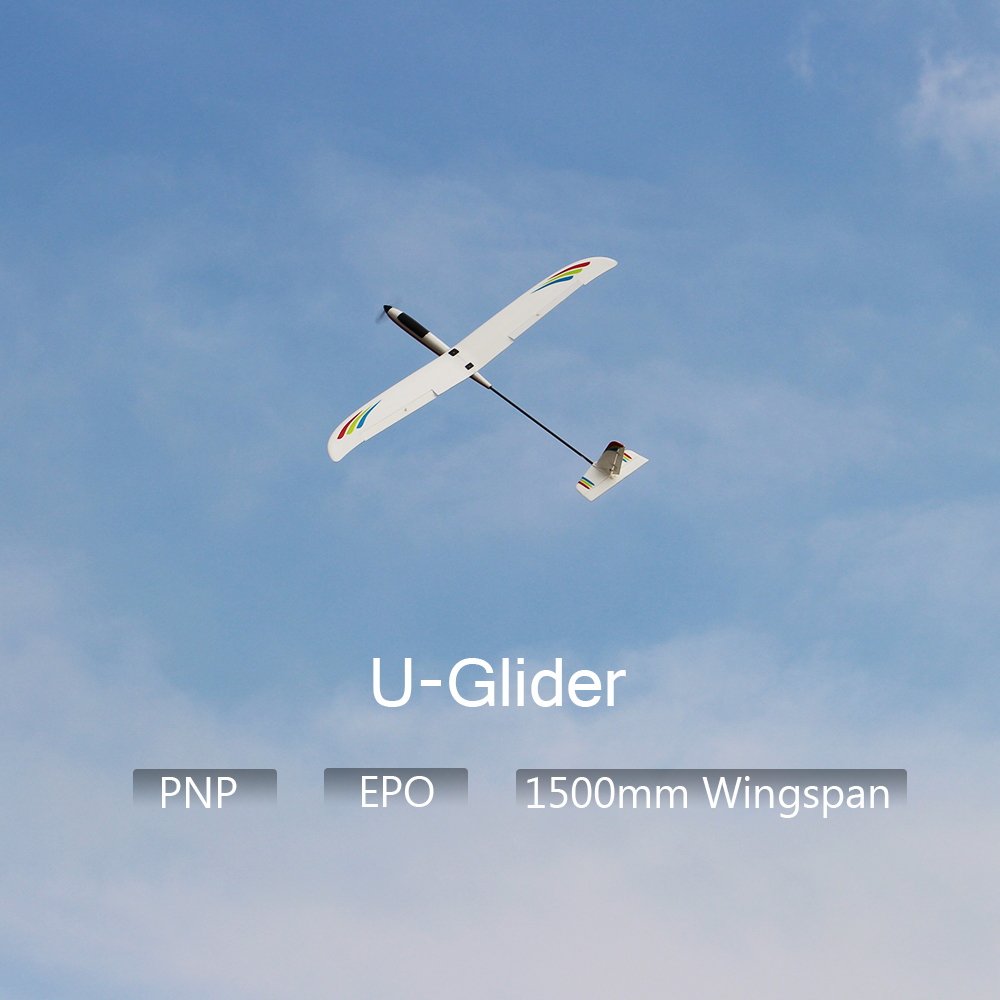 Features:
Super tough EPO foam construction
2Pcs plug-in wing for easy transport
Almost ready to fly, simply add your own radio system and battery
4-channel control system with throttle, elevator, rudder and aileron
Powerful 2208 2500KV brushless motor and 15A ESC power system pre-installed
Carbon fiber tail boom keeps the model light while offering excellent rigidity
Specifications:
Brand: Unique
Model: U-Glider
Material: EPO
Wingspan: 1500mm
Length: 1110mm
Wingload: 14.4g/dm²
Motor: 2208 2500KV brushless motor
Servo: 3 * 6g servo
ESC: 15A ESC
Battery: 3s 800mAh LiPo battery (not included)
Radio system: 2.4G 4CH radio system (not included)
Weight: 254g
NOTE: The TX/RX, charger and battery are not included. About 10mins for glue solidification.
Package Information:
Package size: 82.5 * 19.5 * 12cm / 32.5 * 7.7 * 4..7in
Package weight: 1018g / 2.24lb
Yellow box package
Package List:
1 * Unique U-Glider RC Airplane PNP Edition (unassembled)
1 * 2208 2500KV Motor (pre-installed)
1 * 15A ESC (pre-installed)
3 * 6g Servo (pre-installed)
1 * Tool Set
1 * Sticker
1 * English Manual