Ferrofluid Magnetic Display Magnetic Fluid Liquid Display Funny Science Ferrofluid Toy Stress Relief Toys
This novelty toy is the best way to initiate kids into basic science concepts, by offering them a fun, interactive experiential learning experience. You can make drops, pieces, spikes, and a little foot, by changing the moving speed, force, combination of the magnets. You can even make it dance. Use your imagination and imaginative magic. Spend time practicing focus and help kids develop fine motor skills and expand their understanding of the natural world. Nothing healthier than some relieving game time to combat anxiety and fight off stress from long work days. More than just a toy, it helps kids with sensory processing and tactical development, through fun play with magnets!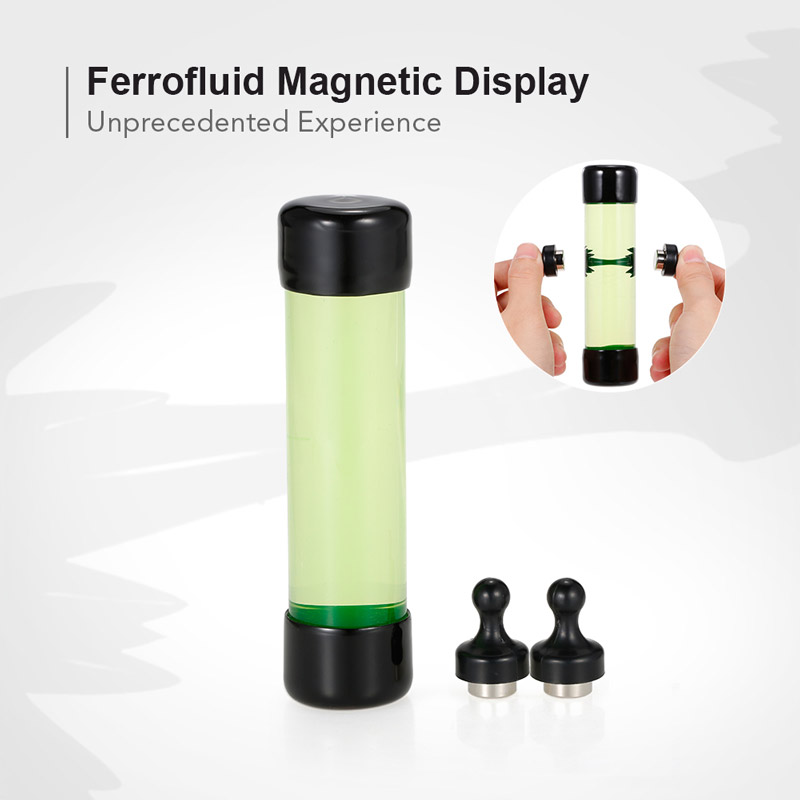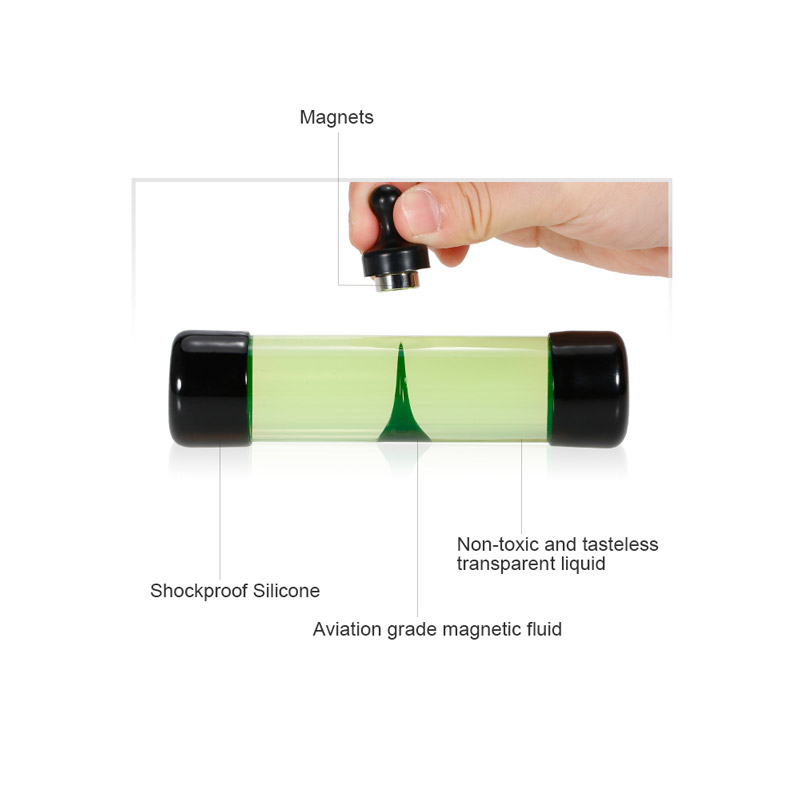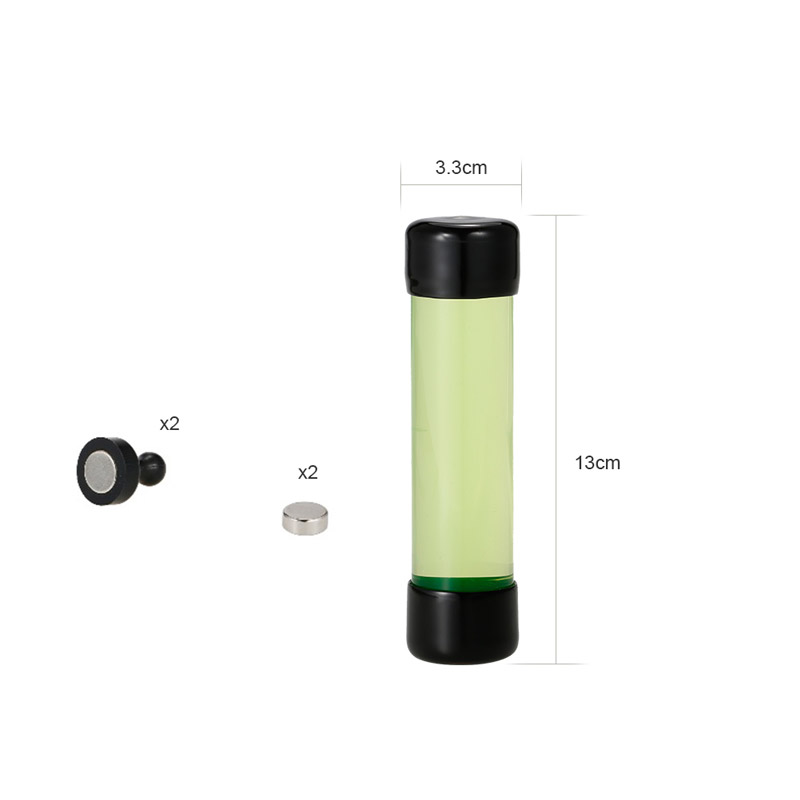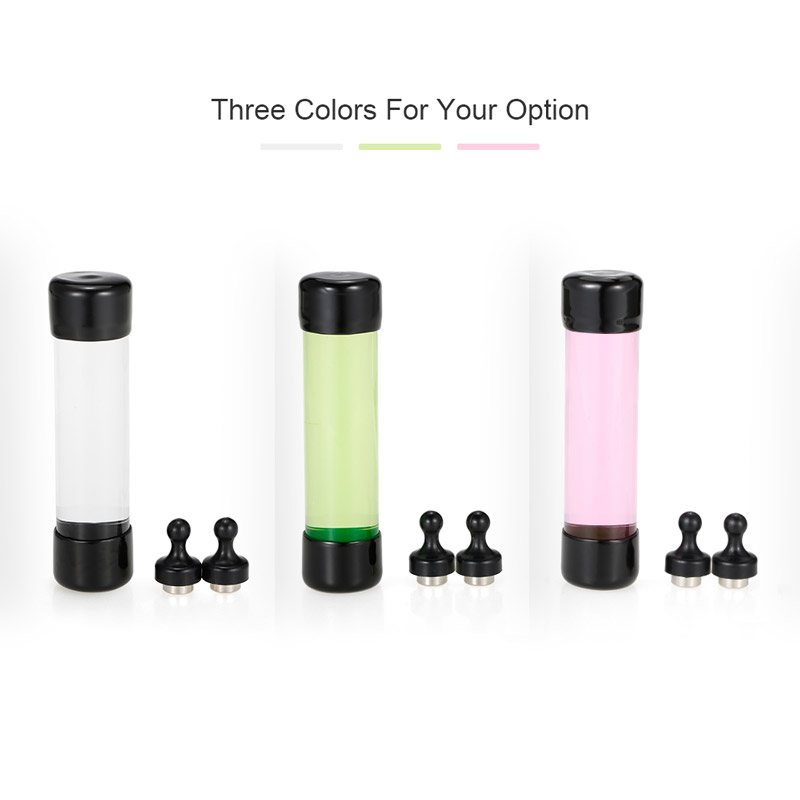 Features:
Magical Toy – Utterly addictive. It will melt your brain with its awesomeness.
Novelty – Ferrofluid, a little monster in a bottle, is the astonishing liquid, which can lead you to a carefree world.
Many shapes – You may also enjoy the fun and fascinating moments of playing and being creative which you definitely won't be able to resist.
Stress Relief – It's an advanced toy, to help stress relief for adults in the fast-tempo society.
Science Kit – It's a good gift for teens to do some science experiments, creative, fun but not boring as normal experiments.
Perfect Gift – The best relaxing educational toy for all ages. Your best adorable gift choice.
Specification:
Item Name: Ferrofluid Magnetic Display
Material: glass, ferrofluid
Color: white, pink and green for your option
Bottle Dimension: 13 * 3.3cm
Package Information:
Package size: 21.7 * 8 * 5cm / 8.5 * 3.1 * 2.0in
Package weight: 192g / 6.8oz
General box package
Note:
Do not open the black cap as it is sealed tightly for safety or you will get stained by the ferrofluid liquid.
Please do not leave the magnets on the bottle for over 2 mins even if you don't want to play it. It will stain the bottle by the ferrofluid.
The ferrofluid can't stand low (below 0 celsius) and high temperature (above 48 celsius) or it will be broken easily.
Package List:
1 * Ferrofluid bottle
2 * Magnets